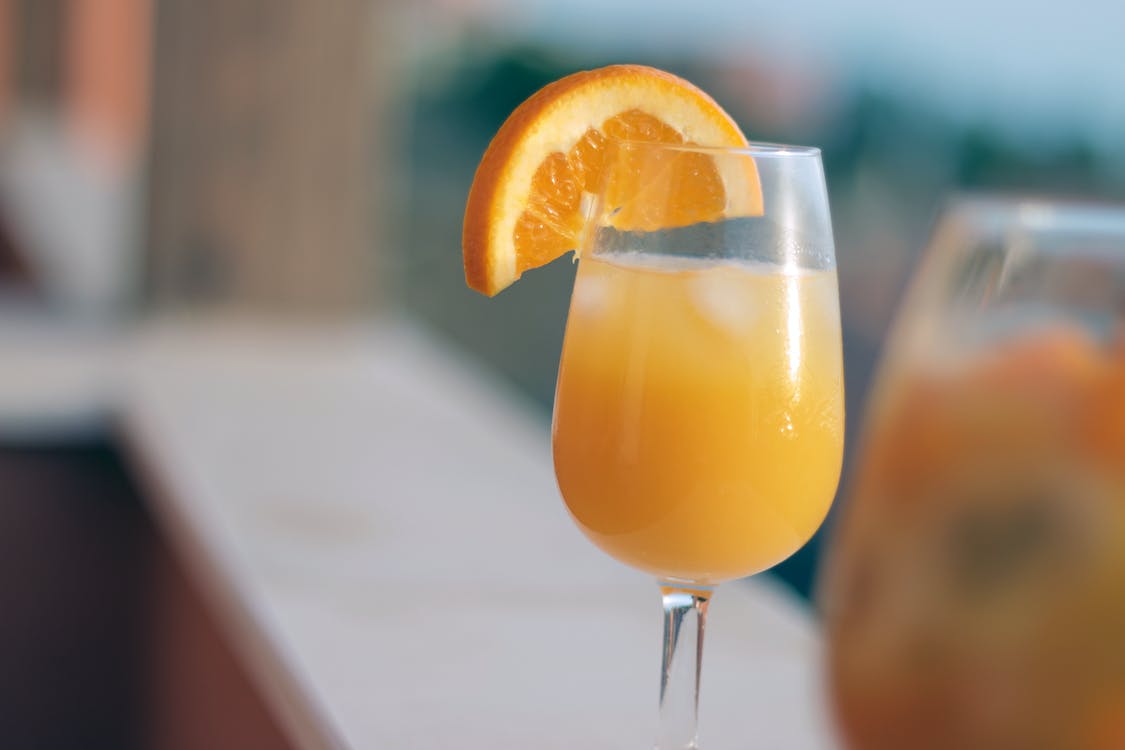 10 Twists to a Mimosa — A Sunday Brunch Favorite
Mimosas for brunch in Delray Beach are the perfect way to celebrate a terrific Florida Sunday. One of the best things about mimosas is the fact that you can easily customize each one to your personal preferences. All you need are a few simple ingredients and you can have the kind of drink you like best. From the classics to something with a bit more oomph like sweet tea mimosa, you can order it all when you go for brunch in Delray Beach at the Palm Trail restaurant.  
1. Classic Mimosas 
The classic mimosa is made from only a few ingredients. Use your favorite champagne. Then you can add lots of Florida orange juice to make it work in your cup. Many people like having a splash of triple sec.  
2. Sparkling Wine 
You can also switch things out in your own mimosa by bringing in some sparkling wine in red or white. Each option adds a special touch to your Sunday.  
3. Pineapple Juice 
 Another easy option for brunch in Delray Beach? Use pineapple juice instead of orange juice in your mimosa. That will make it pleasing on the tongue.  
4. Pomegranate Juice 
Pomegranate juice has lots of tartness to round out the sweetness. Add it with other ingredients for an outstanding drink that's also very pretty.  
5. Cranberry Juice 
Cranberry juice is another option with lots of welcome depth. A splash of lemon in your cranberry mimosa can also be used to make your drink even better.  
6. Lime Juice 
A mimosa with lime is another great idea for a terrific early morning drink that sets you up just right for the rest of the day. Keep the other ingredients that you're using in your mimosa the same, and you can't go wrong.  
7. Sweet Tea 
Experiment and see what you like best in a mimosa. Sweet tea made with a bit of fresh mint can be used with champagne and orange juice. Other herbs, such as oregano or spearmint, add an interesting tang.  
8. A Hint of Ginger 
 A hint of ginger shaved across the top and sprinkled in the drink along with another of your favorite herbs, such as thyme or softly colored lavender, is one way to add plenty of spice.  
9. Strawberry Mimosa 
If you want to make your mimosa a celebration of spring, fruits are ideal. Use lots of fresh and frozen strawberries to give it a zing.  
10. Cherry Mimosa 
Cherries add color and help bring the mimosa to life. It's a good idea to puree the fruit and remove any seeds before you add it to your drink. Shaved ice is one of the best ways to round it all out.  
No matter what kind of mimosa you like, you'll find lots of choices when you choose to have Sunday brunch at Palm Trail restaurant. We know how to give you a great meal and a great time when you decide to stop by for a hearty lunch with your best friends and family. 
End Of Article