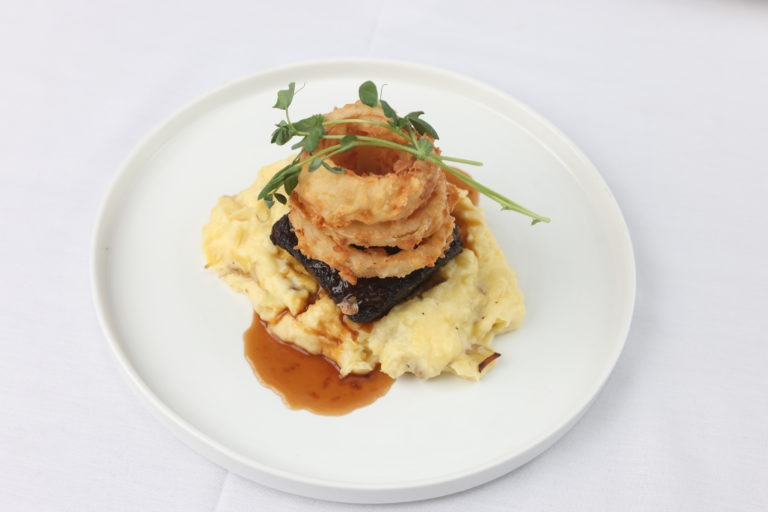 Wagyu boneless short rib
This bistro is tucked away on the bottom floor of an unassuming butterscotch-hued commercial building on George Bush Boulevard right before the bridge. Under its cerulean blue canopy overlooking lush verdant landscaping, you'll find plush seating for either a relaxing cocktail or satisfying meal...

Read The Review...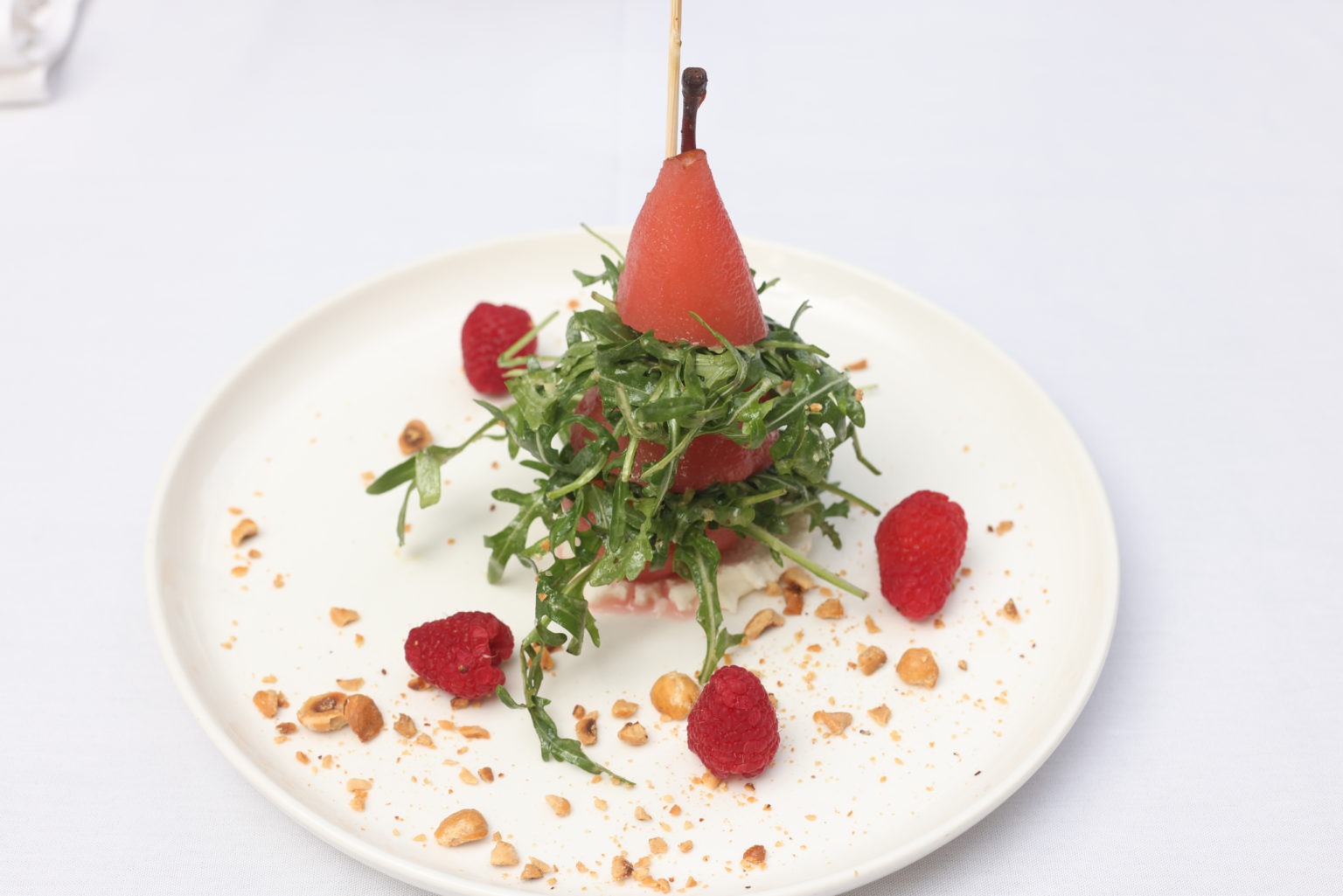 Poached pear salad
We decided to start with the poached pear salad ($15), roasted Brussels carbonara ($16) and loaded baked potato eggrolls ($15). The pear salad's baby arugula was topped with toasted hazelnuts and raspberries that, combined with the roasted shallot vinaigrette, had a wonderful balance...

Read The Review...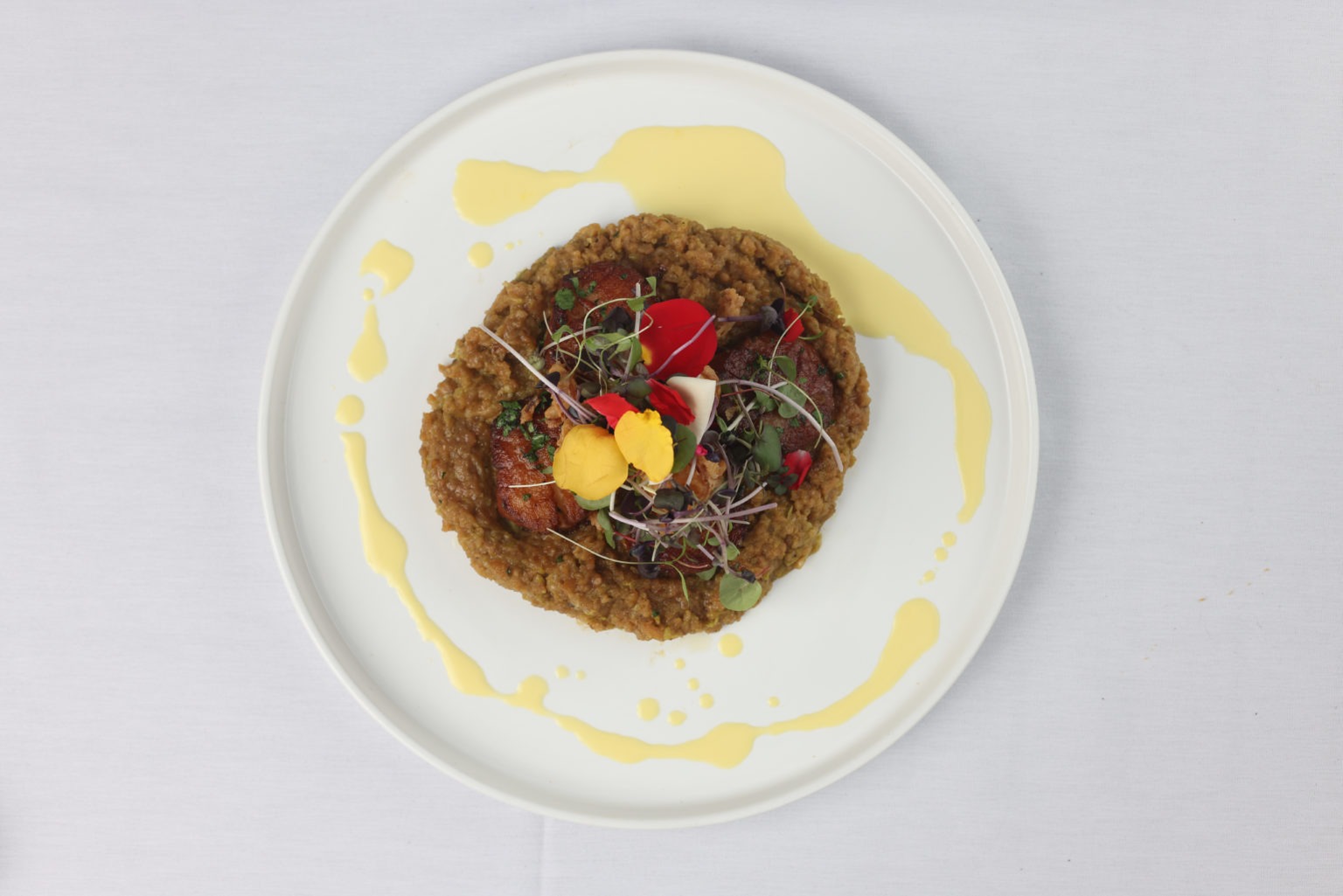 Herb-seared scallops
For entrees, we ordered the snapper oreganata ($36), herbseared scallops ($39) and Wagyu boneless short rib ($34). Both the scallops and short rib are indicated as house specialties on the menu, but our waiter told us the snapper is a fan favorite among regulars. The short rib was clearly the table's favorite. An uber tender piece, it was paired with mashed potatoes that were both chunky and creamy...

Read The Review...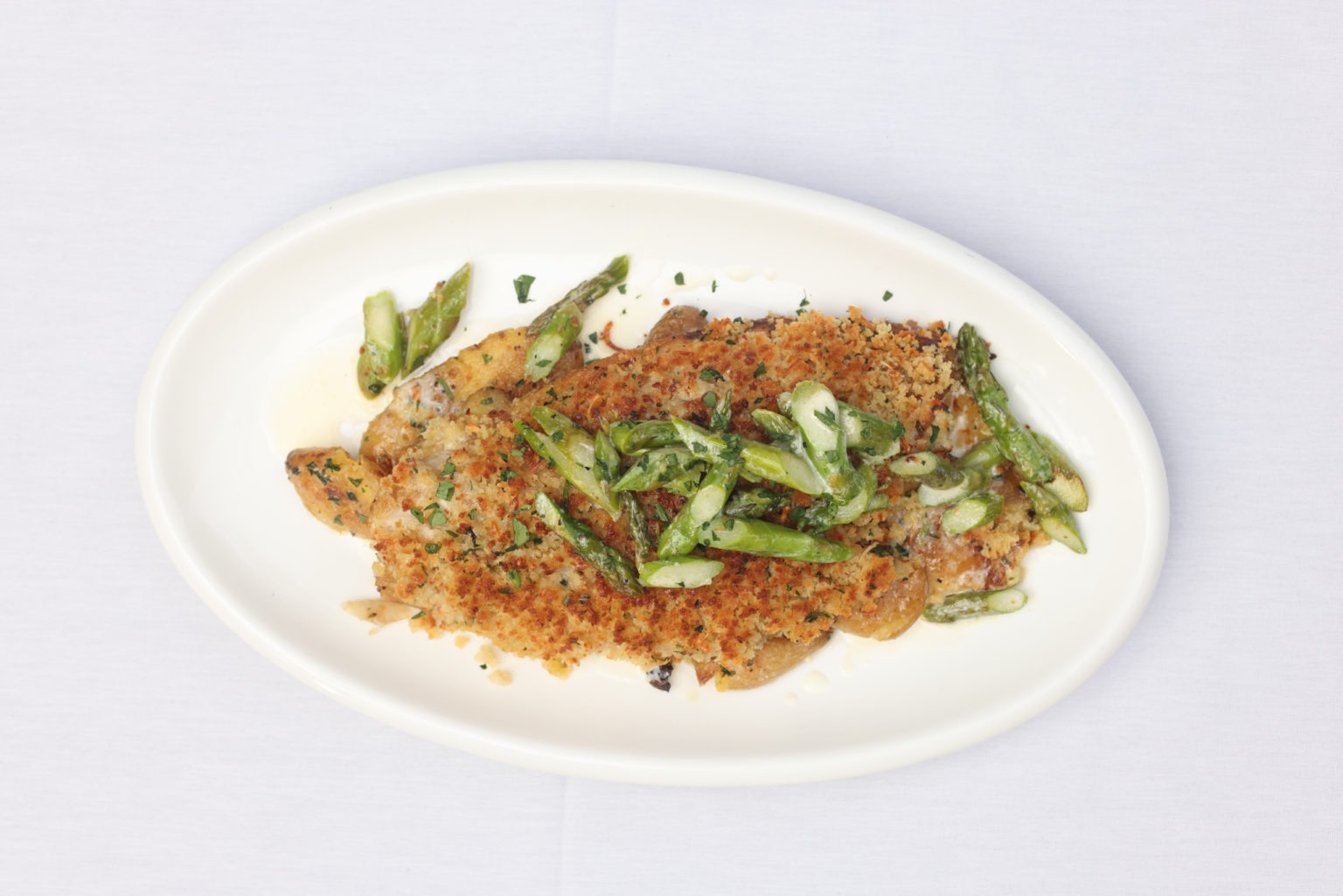 Herb-seared scallops
Sharing grandma's recipe, Chef Lee created Iz's peach cobbler ($10), an explosion of warm, gooey peaches offset nicely with a large scoop of vanilla ice cream. The Key lime sunset ($12) is Lee's take on an ice cream sandwich that's stuffed with Lily's handmade Key lime ice cream...

Read The Review...