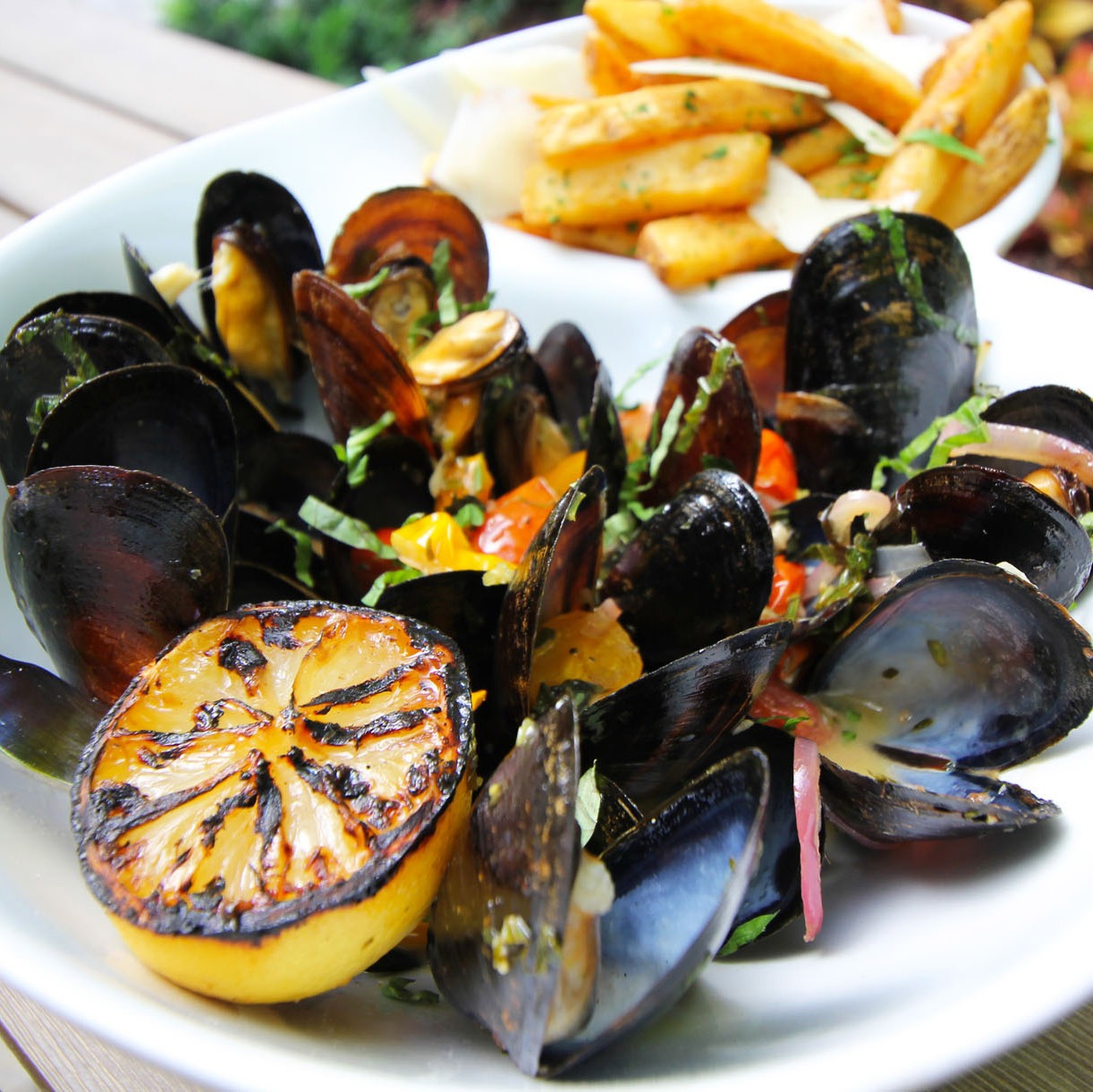 Deliver the Palm Trail to Your Door
There's nothing better than a fine dining experience when it comes to food. However, one experience can be considered equal: getting fine dining food delivered to home.
If for any reason, you can't book a table for yourself and your loved ones at the best Floridian restaurant for the special meal, you don't have to cancel the celebration. Instead, here's what you can do:
Get Food Delivered from Palm Trail
You don't have to type Bar and Grill Near Me. Simply open the Delivery Dudes app or website and order food from the Palm Trail Restaurant. We have partnered with Delivery Dudes since they are known for handling the food with utmost care. With careful delivery sorted, we focus on the food and its packaging to reach your home's dining table as fresh as it reaches your table when you are sitting in our restaurant.
Even if you are getting the food delivered from our restaurant as a last-minute plan and haven't decided what you want to serve your guests, don't worry! Simply call us to inform any dietary restrictions or preferences that you or your guest might have, and we will suggest what you can serve. We only use locally sourced and highest-quality fresh ingredients to prepare our food.
Set Up the Table
Once the food is sorted, you can focus on serving it. Depending on your home's décor and the formality level of the meal you are hosting, you can set up the table in different ways.
For example, you can use a table cover for your dining table with placemats for a formal dinner party. On the other hand, for a casual late lunch, you can choose to let the wooden surface of your dining table stay exposed and use dining ware that complements its rustic look. If the weather is nice, you can also set up the table outdoors in your home's terrace or backyard.
No matter which style you choose, make sure that all the pieces on the dining table complement each other. Once the dining ware is placed on the table, add some décor.
Take the vases that best suit the theme from around your home and place some fresh flowers in them to add a pop of color and life. You can also utilize small cacti or other plants in your home that complement your table setting.
Next, add some candles. Pillar candles in long glass jars and cages are trending these days. However, you can also use pillar candles with traditional candle holders or tealight candles placed in attractive holders. Spread out the candles on the table in a way that looks best.
Avoid using scented candles on the dining table at all costs. You want your guests to only smell the food on the dining table.
Decorate the Home
While we suggest letting the aroma of our delicious food fill the kitchen and dining area, scented candles at the entrance and in the living areas can greatly help. Choose a scent that goes well with the weather. For example, musky and woody scents smell more pleasing during the winter, while floral scents are pleasant in the summer.
Fairy lights also make any place cozier. A few strings of fairy lights in the outdoor space of your home can instantly make your home a more comfortable space. You can also use the fairy lights indoors. Adding some throws and extra cushions to the living area where guests can sit after the meal will also help. Don't forget to light a scented candle and add some fresh towels to the powder room. You can also place a hand cream and a few perfumes for your guests to help them freshen up.
Plan Some Entertainment
Though there's no greater entertainment than socializing with the guests, playing some fun music in the background can help you maintain a comfortable ambiance throughout the meal. For informal after-meal entertainment, you can suggest board games and card games to your guests.
After-meal entertainment can also include a round of cocktails or drinks for the guests. Once again, you don't have to search Bar and Grill Near Me to execute this idea. Simple call Palm Trail Restaurant. We have an extensive bar menu with the best white wines, red wines, and cocktails options for you to entertain your guests.