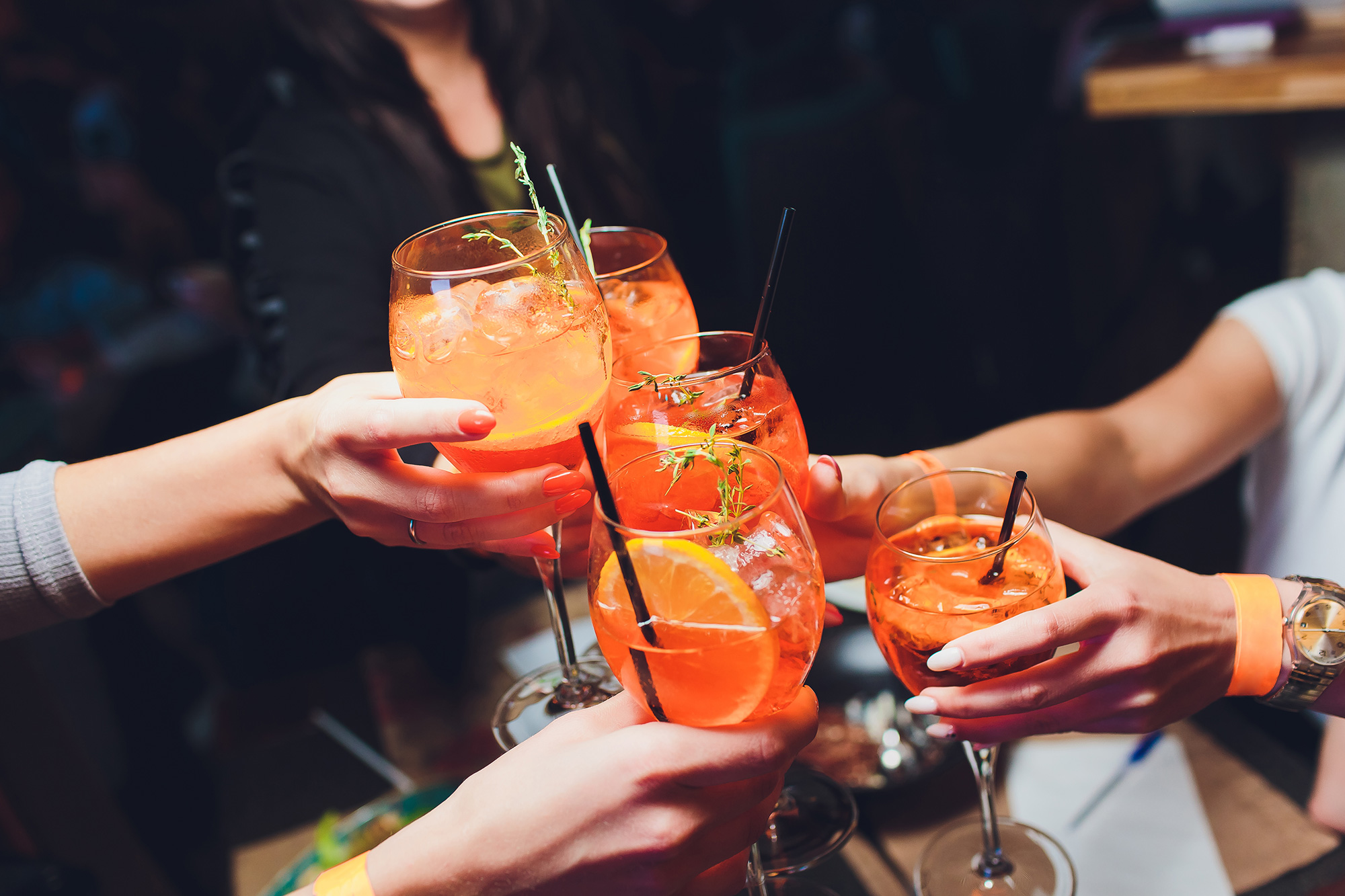 Six Cocktails to Have With Dessert
Pairing alcoholic drinks with your entrée is something to consider while eating at Delray Beach restaurants. Great food in Delray Beach requires a little more thought. This is especially true when it comes to unique dessert cocktails. Discover which ones to choose to complement your sweets.
Grasshopper
A Grasshopper cocktail works well, no matter what the food. However, it goes great with something like dark chocolate to complement its bitterness. The Grasshopper's mix of crème de cacao, green crème de menthe, and heavy cream creates a soothing dessert cocktail.
Pink Squirrel
This is not a wild creature seen around Delray Beach restaurants. Great food in Delray Beach, especially desserts, can be served with this specialty cocktail. A Pink Squirrel features the sweet taste of Frangelico combined with crème de cacao, heavy cream, and pomegranate syrup to generate its color. It's a fine drink to have with something like key lime pie.
Brandy Alexander
The Brandy Alexander has been considered a cocktail for dessert since its popularity grew in the 20th century. It's brandy-based, so there's a built-in smoothness to the drink. Along with Martell Blue Swift Cognac, a Brandy Alexander features crème de cacao and fresh cream. It's also garnished with nutmeg for a little bite that goes well with peach cobbler.
Classic Mudslide
The Mudslide is a popular dessert with loads of chocolate in the form of a cake, shake, or cocktail. The classic Mudslide cocktail has a similar feel to it. Though chocolate syrup is an ingredient, the main features are coffee liqueur and Irish cream. Thus, it has a good mix of sweet and bitter that goes great with ice cream.
Chocolate Martini
The martini is a well-known cocktail that is normally consumed before or during a meal at Delray Beach restaurants. Great food in Delray Beach, especially desserts, can be complemented by a dessert cocktail like a chocolate martini. Rich and creamy, it features Irish cream and crème de cacao. It pairs wonderfully with vanilla ice cream or another subtle dessert.
Salted Caramel White Russian
A normal White Russian is almost a cocktail for desserts even without the salted caramel. Its combination of vodka, coffee liqueur, and heavy cream makes an excellent complement for a warm sweet. Add in the savory taste of salted caramel, and it makes for an item that could be a meal in itself.
With this information, you have the power to pair the right sweet treat with a cocktail. It will certainly enhance your love of dessert. For more sweet temptation, reach out to your favorite Delray Beach restaurant, like Palm Trail Grill, to see what we offer. Or take a look at our online menu to give you an idea of what desserts and dessert cocktails are available.