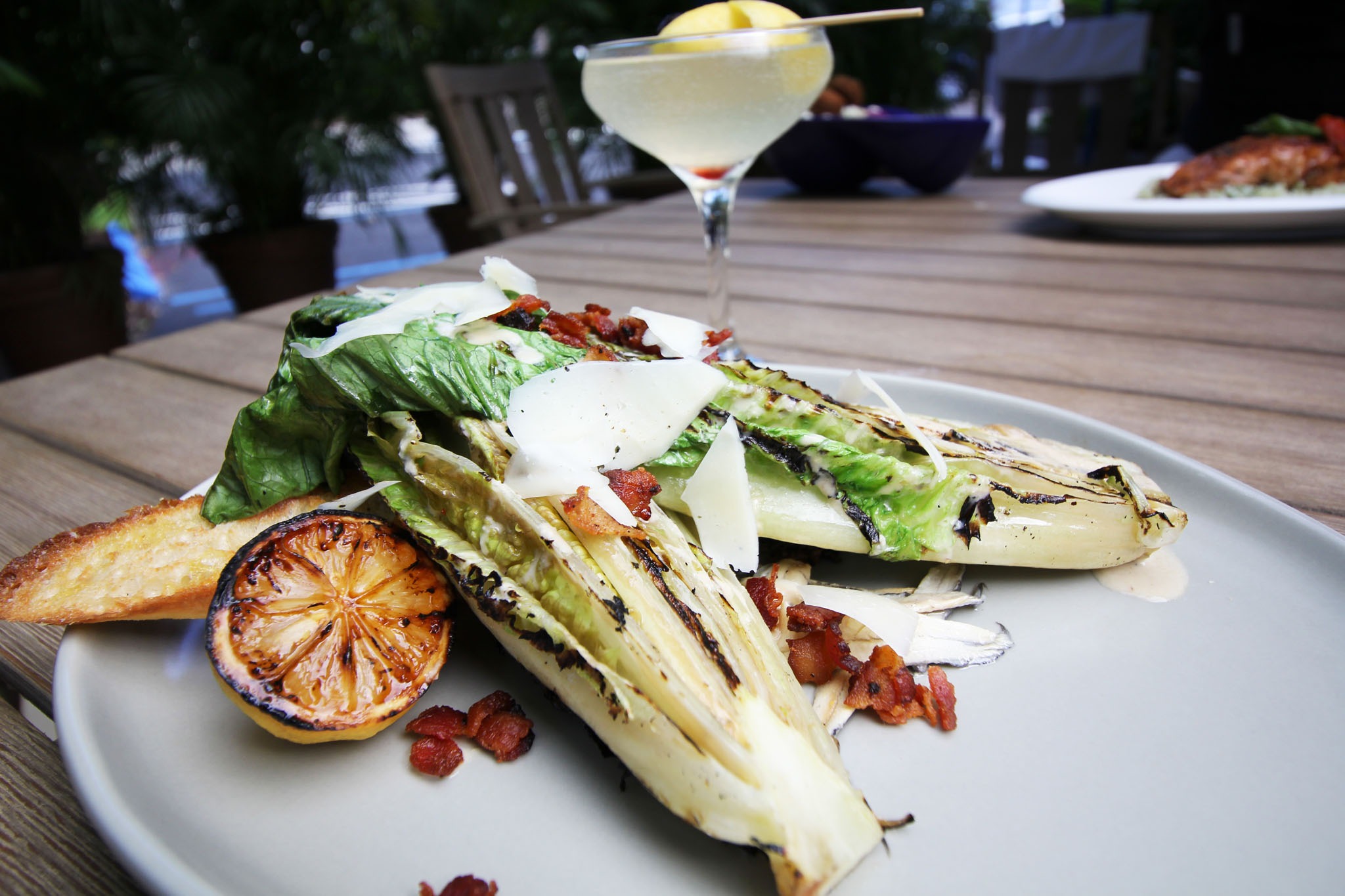 The Best Cocktail Pairing with Our Delicious Entrees
Sit under the palm trees and enjoy the breeze with our delicious entrees. Here at Palm Trail Grill, we want to ensure that our customers don't just have a delightful meal but an unforgettable one whenever they are in.
We aim to help you not just have an experience but to create new memories. We're always looking for something authentic and unique, so you have fine dining in Delray.
That means allowing each of our high-quality dishes to stand alone when paired with expertly selected cocktails.
Our menu here at Bar and Grill in Delray Beach is a big part of our restaurant's brand in Florida. It's the go-to item you show off to customers, and it's often their main introduction to our concept
Below are some of our pairings.
1. Honey Balsamic Salmon with Margarita
Our salmon is lightly coated in honey and balsamic and then it is perfectly baked. A classic margarita elevates the sweet and sour notes. Its sweet-tart flavor goes perfectly with the tang of balsamic vinegar.
2. Apero Spritz with Branzino a La Plancha
This light white fish is cooked in a wood-burning oven and served on top of a fresh summer salad with fresh basil, heirloom tomatoes, and fine herbs. This dish is meant to be enjoyed as part of our family-style menu here at Bar and Grill in Delray Beach, so invite your friends to try it!
Aperol Spritz is an excellent choice for this dish because its bright citrus notes complement the lightness and freshness of the Branzino. The slight bitterness in the drink balances out the sweetness of the tomatoes, and it's low enough in alcohol that it won't weigh you down.
3. Wagyu Boneless Shor Rib with Manhattan
Wagyu beef is known for its marbling or the delicate white veins of fat that run through the meat. This cut of beef is extra special because it's boneless and braised, which makes it easy to eat.
This Wagyu boneless short ribs pair well with a classic cocktail, the Manhattan. The bitterness of the vermouth balances the richness of the short rib.
4. Roasted Brussels Sprouts with Pinot Noir
This wine has intensely herbal notes that match the earthiness of our Brussels sprouts. Its low tannin levels mean it won't clash with the bitterness of the nodes.
5. Parmesan Crusted Chicken with Vodka Martini
Our chicken is coated in parmesan and rosemary breadcrumbs, then baked until golden brown on the outside and juicy inside. It's served over spaghetti squash, a delicate flavor that won't overpower a vodka martini's clean, bracing finish.
6. Why We Give the Best Pairing
Pairing cocktails and drinks with meals is becoming more popular, especially in Florida. There are several reasons for this.
First, the pairing can be fun, often by adding an extra layer of flavor to make the entire experience memorable.
Second, here at Bar and Grill in Delray Beach, it's a way to elevate the dining experience and give our customers something different from what they might expect at fast-food restaurants or other casual eateries.
Thirdly, it's an opportunity for servers to upsell guests on additional drinks. If you're enjoying a cocktail with your meal, you might be more likely to order another one after dinner or consider dessert options that come with specialty drinks.
Finally, with our fine dining in Delray, you will be excited to visit our bar program and experience more. We aim to give our customers an educational experience about our offerings.
Looking for the best meal you've ever eaten, look no further than 800 Palmtrail Grill. Visit us today!
End of Article