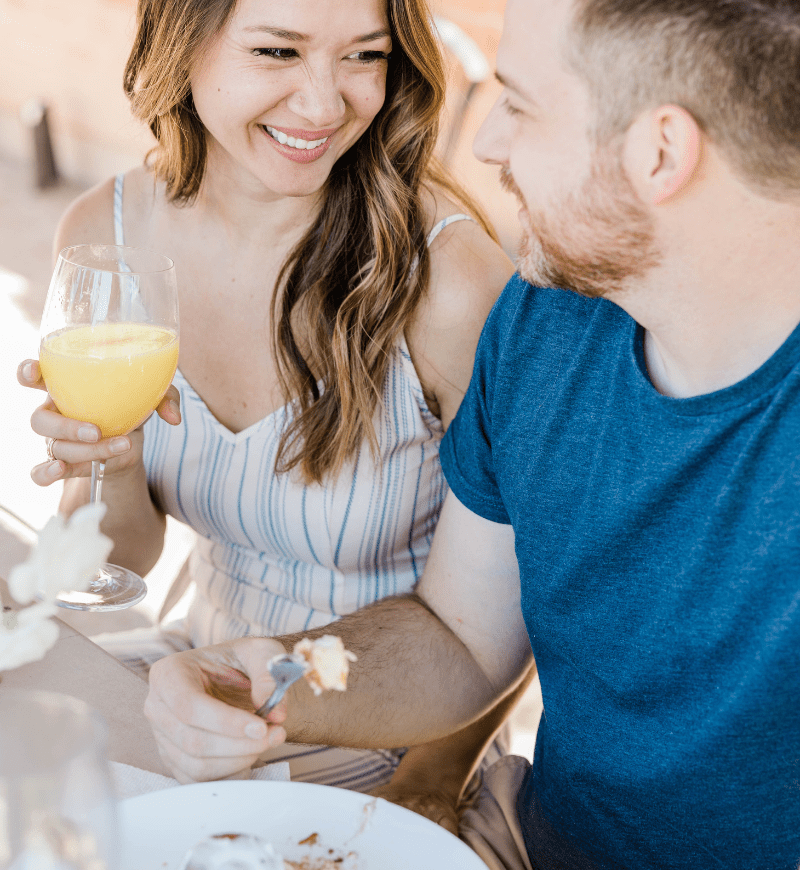 10 Dishes You Can Go for on a Brunch Date
Have you ever encountered a person with a brunch craving? Better yet, have you ever gone to a trendy restaurant with enticing brunch options, and it sticks in your mind for days? This article will interest you if you are one of those people. Many people are beginning to prefer brunch meals over traditional breakfast and lunch options.
While you may contemplate making these meals yourself, something unique strikes you about that restaurant brunch. At Palm Trail Grill, we are among the best restaurants in Delray Beach, FL. We will satisfy your craving with some delicious brunch meals. Scroll down to discover ten dishes you can go for on a brunch date.
Chicken Omelette With Sauteed Mushrooms
Is there any brunch meal packed with proteins like this one? We use chicken, egg whites, and mushrooms to make this sumptuous meal.
Scrambled Eggs With Tomatoes
Just as Leonardo da Vinci said, simplicity is the ultimate sophistication. Regular scrambled eggs have been a brunch staple for as long as we can remember. But how about we add some delicious and nutritious ingredients to turn it up a notch. Tomatoes, pepper, and basil are just some of the little additions we'll make to make you addicted to this brunch meal.
French Omelette
Forget your regular Omelette. The French Omelette took the brunch industry by storm. It is a tasty variation added with various greens and cheese. One taste, and you won't get enough of this snack.
Oat Apple Crumble
Get your day kicking with this delightful fusion of apples, oats, cinnamon, and nutmeg.
Two-Ingredient Pancakes
Pancakes are among the first things that come to mind when discussing brunch. But have you heard of two-ingredient pancakes? Bananas and eggs are the main ingredients in this sugar-free pancake.
Poached Eggs and Avocado Toast
There is always a big discussion on drippy yolks. However, some people just can't have enough of them. Poached eggs and avocado toast will quickly become your favorite if you are one of them. It is a fun meal that will leave your taste buds wanting more.
Sunshine Smoothie
Smoothies offer a nutritious and refreshing break from regular drinks and meals. Wellness fanatics love sunshine smoothies because they boost immunity and aid in weight loss. Try it for a different brunch feeling next time.
Banana Split
Nope, we aren't talking about that ice cream flavor that has gotten many people addicted. Our banana split is made of yogurt and plenty of fruits. It is a perfect treat, especially for the summer. When making this fantastic brunch option, we ensure that only healthy ingredients like low-fat granola are used.
Apple Yoghurt Parfaits
When we think of parfaits, there are two options. The French variation is custard puree and contains eggs, cream, and sugar. The American one has whipped cream, lots of fruits, yogurt, nuts, and liqueurs. These may seem like simple ingredients. But parfaits will become instant favorites, especially if you have a sweet tooth.
Besan Cheela
How about an exotic treat for brunch? Besan Cheelas are Indian pancakes that are loaded with spices. They are a delicious treat for those who don't mind trying different recipes. Besan Cheelas are as tasty as they are colorful and are made with veggies, making them healthy dishes.
At Palm Trail Grill, we have the best brunch in Delray that will leave you more than satisfied. But it doesn't stop there. We have a diverse menu and specialties that will get you hooked. Visit us or contact us to get a taste of our meals and cuisines.