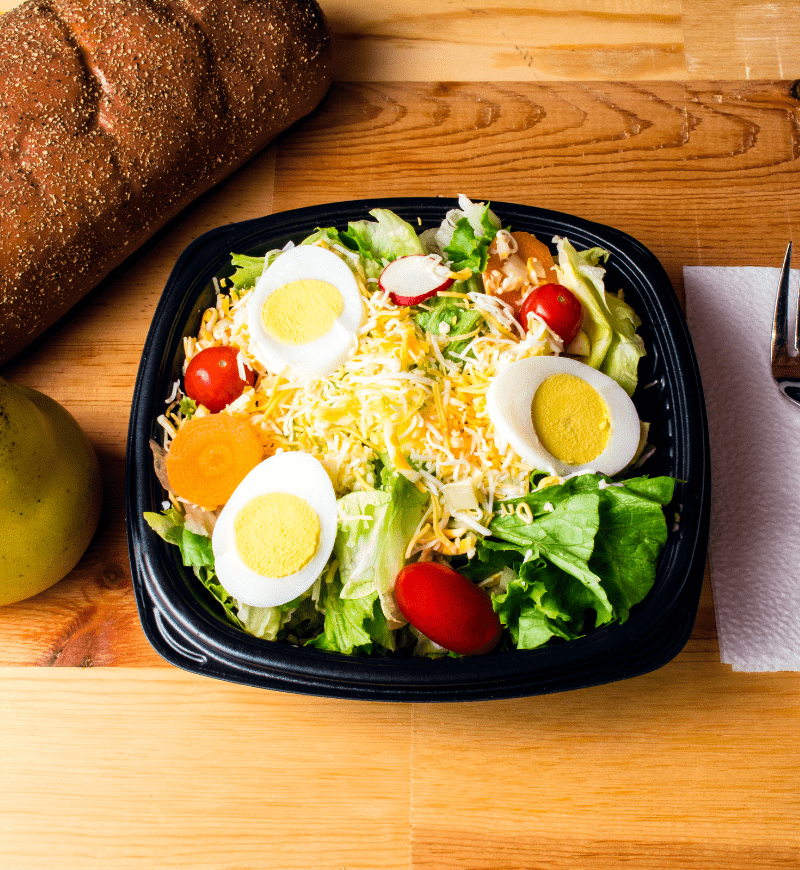 4 Healthy and Not Boring Salads You Must Try
Eating well is not a temporary lifestyle change; it is a habit that must be carefully cultivated to promote lifelong health and wellness. A simple way to incorporate fresh, healthy ingredients into your daily menu is by eating delicious salads.
While this isn't a magic formula for dropping weight and getting in shape, eating fresh ingredients will provide your body with the optimal nutrition needed for optimal function.
Selecting the Best Salads
When sitting down to eat a meal, you want to feel full and satisfied afterward. Not all salads are equal in caloric content and nutritional value, so consider the following when salad selecting.
Rich, Varied Greens
Choose salads that have a variety of healthy greens such as spinach, field greens, and butter lettuce. Stronger flavors such as kale and arugula pair well with proteins.
Quality Proteins
One way to satisfy a voracious appetite is by selecting protein to accompany fresh fruits and veggies. Proteins such as shrimp, salmon, chicken, and beef will provide plenty of protein to fill you up.
Veggie and Nut Accompaniments
Greens are the starring role in a salad, but accompanying veggies are the supporting actors. A wide variety of sliced or chopped vegetables will add visual appeal, taste, and nutritional value to your salad.
Delightful Dressings
Dressings should enhance the flavor of a salad without drowning out other flavors. Seek light, savory or tangy flavors that tickle the tongue and make other ingredients pop.
Best Salad Delray Beach Offerings
Palm Trail Grill is one of the best restaurants in Delray Beach, FL, with a variety of offerings to satisfy every craving and appetite. Easily one of the best salads restaurants in Delray Beach, FL, we're serving up crisp greens and hot proteins that are truly buzzworthy. Keep your diet on track and try on these delicious offerings for size.
Grilled Caesar Salad
Nothing says classic salad fare quite like the Caesar. This grilled twist on an old favorite features expertly grilled hearts of romaine, rich roasted garlic crostini, mild white anchovies, crispy bacon, and shaved parmesan. All flavors and textures are enhanced with charred lemon and our signature house-made Caesar dressing. Add a chicken breast or some grilled steak as a crowning touch on this signature salad.
Gorgonzola Salad
A perfect accompaniment to your meal, the gorgonzola salad highlights subtle flavors of mild gorgonzola, chopped romaine, and red onion. Heirloom tomatoes pop alongside garlic crostini croutons, and all flavors symbiotically combine under our unique "bathtub vinaigrette," which contains flavors we can't even identify. Perfect as an appetizer or a side for any entree, this dish is both refreshing and satisfying.
Caprese Salad
Cheese lovers, rejoice. You can have your cheese and enjoy it without too much guilt; the Caprese salad contains hand-pulled mozzarella, fresh "ugly" tomatoes, large leaf basil, and balsamic reduction that's to die for. This substantial salad with large, lush flavors will leave you wanting nothing more.
Poached Pear Salad
Sweet and savory form the perfect marriage with this salad that could easily double as a dessert. The poached pear salad contains champagne and raspberry poached pears, toasted hazelnuts, baby arugula, roasted shallots, and creamy goat cheese. Drizzled with a decadent blanket of sweet vinaigrette, this salad is a game changer.
Best Salads Restaurant in Delray Beach, FL: Palm Trail Grill
Palm Trail Grill is one of the premier restaurants in Delray Beach, FL offers. Handcrafted cocktails, superior appetizers, and some of the most delicious salad offerings money can buy await you. Come soak up some sun and our award-winning fare as you create memories you'll cherish for years to come. Make your reservation today!